In The News
August 8, 2017

Producers Howard Gordon, Brian Grazer, and Joel Surnow are in early talks to produce a anthology-based 24 series for Fox.
June 7, 2017

After delaying the decision for almost a month, Fox announces that 24: Legacy has been canceled.
May 14, 2017

Film and television actor Powers Boothe, who portrayed Noah Daniels in Season 6 and Redemption, has passed away at the age of 68.
February 5, 2017

24: Legacy premiers with a two-night event following the Super Bowl LI, and a second episode on February 6, 2017.
January 9, 2017

The 24: Legacy prequel, The Raid, has been released.
October 26, 2016

Actor Michael Massee, who portrayed Ira Gaines in Season 1, has died at the age of 61 due to stomach cancer.
Featured Article
In "Day 2: 2:00am-3:00am", Jack Bauer lets himself get captured by Peter Kingsley's men, allowing Yusuf Auda and Kate Warner to escape with the Cyprus recording. While Jack is tortured for the location of the tape, Kate and Yusuf are attacked by men rioting over the recent terrorist attack. Meanwhile, upon learning of the existence of proof against the Cyprus audio, President Palmer calls off the military strikes, much to the disappointment of his cabinet. Read on...
Recently featured: Tony Almeida on Day 4, "Day 10: 12:00pm-1:00pm", Corey Hawkins
Please submit nominations for our next featured article here.
Featured Poll
What did you think of the 24: Legacy finale?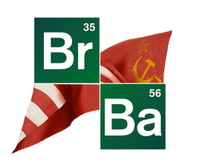 Featured Quote
Ira Gaines: What are you doing this summer?
Mandy: Not interested.
Ira Gaines: You haven't even heard what I have to offer.
Mandy: I don't care. I'm gonna disappear for awhile... lay low.
Ad blocker interference detected!
Wikia is a free-to-use site that makes money from advertising. We have a modified experience for viewers using ad blockers

Wikia is not accessible if you've made further modifications. Remove the custom ad blocker rule(s) and the page will load as expected.