24: The Game, also called Tata Safari Storm presents 24 — The Game, was a mobile game based on the Indian version of 24. It was released for Android and iOS devices on October 21, 2013. The game was produced by the Gameshastra company.
Gameplay
Edit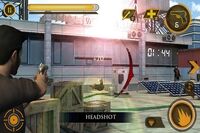 Players control Jai Singh Rathod through a series of missions involving shooting terrorists and surviving for a certain length of time. Each mission takes place in a different part of Mumbai.
Ad blocker interference detected!
Wikia is a free-to-use site that makes money from advertising. We have a modified experience for viewers using ad blockers

Wikia is not accessible if you've made further modifications. Remove the custom ad blocker rule(s) and the page will load as expected.