Anna Ivanovna was the daughter of a Russian baker, and wife to Sergei Bazhaev and the mother of their two sons, Josef and Oleg. She died due to complications from cancer. ("Day 8: 11:00pm-12:00am")

Background information and notes
Edit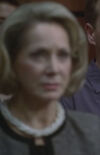 Ivanovna is mentioned in background text on Bazhaev's history visible in "Day 8: 11:00pm-12:00am" and "12:00am-1:00am," which mentions that she passed away. A woman appearing in "9:00am-10:00am" is identified as Bazhaev's wife, indicating that he eventually remarried.
Ad blocker interference detected!
Wikia is a free-to-use site that makes money from advertising. We have a modified experience for viewers using ad blockers

Wikia is not accessible if you've made further modifications. Remove the custom ad blocker rule(s) and the page will load as expected.