Ad blocker interference detected!
Wikia is a free-to-use site that makes money from advertising. We have a modified experience for viewers using ad blockers

Wikia is not accessible if you've made further modifications. Remove the custom ad blocker rule(s) and the page will load as expected.
This is a list of characters with articles or unnamed characters entries who were antagonists during Day 2.
The antagonists of Day 2 part of (or at least, affected by) the Los Angeles nuclear attack conspiracy. At the lower levels, this was Joseph Wald's domestic anti-government militia and the Afghan terror cell Second Wave. At the mid-level, this was a cabal of traitors in the U.S. government (primarily the NSA, led by Roger Stanton and his muscle, the Coral Snake commandos) who facilitated the nuclear weapon's entry into the country but wanted to prevent its detonation at the last minute. At the topmost level were oil magnates Peter Kingsley and Max, wanted the bomb to wipe out Los Angeles to profit from the ensuing war between the USA and three Middle Eastern countries.
Wald's anti-government cell
Edit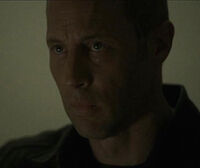 Joseph Wald: domestic terrorist-militia ringleader who planned the bombing of CTU; killed himself upon confrontation
Eddie Grant: Wald's lieutenant who led the bombing; killed by Jack during a shootout
Second Wave
Edit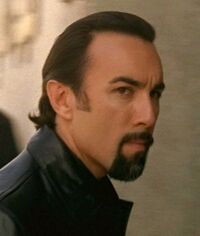 Syed Ali: head of the Second Wave terrorists plotting to detonate the nuke in LA; killed by Jonathan Wallace to secure Wallace's leverage
Coral Snake conspiracy
Edit
Roger Stanton: director of the NSA, allowed the nuclear weapon to come into the country but intended no loss of life, and wanted to use his engineered near-miss to shift foreign policy; was tortured for hours by Ted Simmons under the orders of David Palmer and remained in custody; did not give into torture but was later found guilty
Oil consortium conspiracy
Edit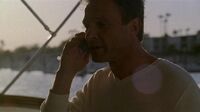 Max: German oil consortium businessman; mastermind behind the day's events who wanted to detonate a bomb to incite political tensions that would skyrocket his oil value holdings
Alexander Trepkos: co-conspirator with Max and member of the oil consortium
Mandy: professional assassin hired by Max to assassinate David Palmer after Kingsley's failure
Peter Kingsley's group
Edit
Peter Kingsley: businessman hired by Max against Trepkos' advice to manage the conspiracy; was responsible for directly leading the ground operation in LA after the bomb's misplaced detonation; killed by a CTU sniper
Miscellaneous
Edit
Racist rioters
Edit
See also
Edit