Dennis Keiffer
Role:
1. Beresch's separatist
2. Henderson's mercenary
Dennis Keiffer is a stunt performer and actor who appeared twice in Season 5 of 24: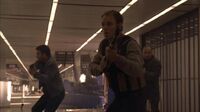 Dennis is a notable stunt performer and actor who has been involved in many film and television projects. He appeared in a 2008 episode of Breaking Bad where he played a guard of Raymond Cruz's character; series regular Dean Norris also appeared in the episode.

24 credits Edit
Beresch's separatist
Henderson's mercenary
Selected filmography
Edit
The Amazing Spider-Man (2012)
Thor (2011)
Star Trek (2009)
Death Sentence (2007)
Live Free or Die Hard (2007)
Serenity (2005)
Minority Report (2002)
Wild Wild West (1999)
Mortal Kombat (1995)
Television appearances
Dexter (2012)
True Blood (2009)
Breaking Bad (2008)
It's Always Sunny in Philadelphia (2006)
Deadwood (2005-2006)
Martial Law (1998-2000)
See also
Edit
External links
Edit
Ad blocker interference detected!
Wikia is a free-to-use site that makes money from advertising. We have a modified experience for viewers using ad blockers

Wikia is not accessible if you've made further modifications. Remove the custom ad blocker rule(s) and the page will load as expected.