Dina Lynn Margolin is a stunt performer that doubled for Elisha Cuthbert as Kim Bauer during the first two seasons of 24.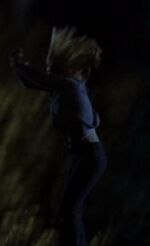 In Day 1: 11:00pm-12:00am, she climbed over a chain link fence at the Port, before running in front of a truck.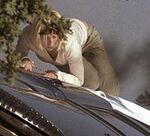 Dina is a prolific stuntwoman who has appeared in many films and TV shows.
Selected Filmography
Edit
Burlesque (2010)
The Bounty Hunter (2010)
Halloween 2 (2009)
Death Proof (2007)
Black Snake Moan (2006)
Crank (2006)
xXx 2: The Next Level (2005)
Cursed (2005)
Stuart Little 2 (2002)
Television appearances
The Unit (2007)
The O.C. (2006)
Lost (2004)
Alias (2001)
Charmed (1998)
Buffy the Vampire Slayer (1997)
External links
Edit