Ad blocker interference detected!
Wikia is a free-to-use site that makes money from advertising. We have a modified experience for viewers using ad blockers

Wikia is not accessible if you've made further modifications. Remove the custom ad blocker rule(s) and the page will load as expected.
Dina Lynn Margolin is a stunt performer that doubled for Elisha Cuthbert as Kim Bauer during the first two seasons of 24.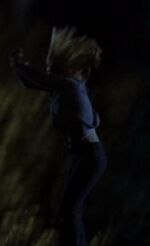 In Day 1: 11:00pm-12:00am, she climbed over a chain link fence at the Port, before running in front of a truck.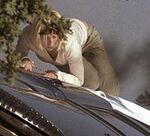 Dina is a prolific stuntwoman who has appeared in many films and TV shows.
Selected Filmography
Edit
Burlesque (2010)
The Bounty Hunter (2010)
Halloween 2 (2009)
Death Proof (2007)
Black Snake Moan (2006)
Crank (2006)
xXx 2: The Next Level (2005)
Cursed (2005)
Stuart Little 2 (2002)
Television appearances
The Unit (2007)
The O.C. (2006)
Lost (2004)
Alias (2001)
Charmed (1998)
Buffy the Vampire Slayer (1997)
External links
Edit