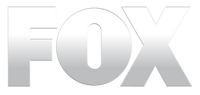 Fox is a series of Asian entertainment TV channels, owned and produced by Fox Networks Group and subsidiaries of 21st Century Fox. In addition to the main channel, dedicated Fox channels are broadcast in Japan, India, South Korea, Thailand, Taiwan, and the Philippines.
Fox Asia networks aired 24: Legacy (season 1), with each episode premiering the day after the corresponding U.S. airing.
External links
Edit
Ad blocker interference detected!
Wikia is a free-to-use site that makes money from advertising. We have a modified experience for viewers using ad blockers

Wikia is not accessible if you've made further modifications. Remove the custom ad blocker rule(s) and the page will load as expected.