Ad blocker interference detected!
Wikia is a free-to-use site that makes money from advertising. We have a modified experience for viewers using ad blockers

Wikia is not accessible if you've made further modifications. Remove the custom ad blocker rule(s) and the page will load as expected.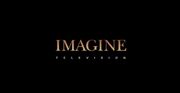 Imagine Entertainment is an American film and television production company founded in 1986 by director Ron Howard and producer Brian Grazer. Affiliated with Universal Studios, Imagine has produced or co-produced dozens of motion pictures since the 1980s. Through its television division Imagine Television, they co-produced 24 with 20th Century Fox Television, Real Time Productions (2001-2008), and Teakwood Lane Productions (2008-present), along with the TV movie 24: Redemption (2008) and 24: Live Another Day (2014). Grazer is credited as an Executive Producer on each episode.
Selected filmography
Edit
The 'Burbs (1989)
Parenthood (1989)
Kindergarten Cop (1990)
Problem Child (1990)
Problem Child 2 (1991)
Apollo 13 (1995)
The Nutty Professor (1996)
Ransom (1996)
Liar Liar (1997)
Mercury Rising (1998)
Psycho (1998)
EDtv (1999)
Life (1999)
Nutty Professor II: The Klumps (2000)
How the Grinch Stole Christmas (2000)
A Beautiful Mind (2001)
8 Mile (2002)
Blue Crush (2002)
The Cat in the Hat (2003)
Friday Night Lights (2004)
The Alamo (2004)
Cinderella Man (2005)
Flightplan (2005)
Fun with Dick and Jane (2005)
Inside Deep Throat (2005)
Curious George (2006)
The Da Vinci Code (2006)
Inside Man (2006)
Phase Three (2006)
American Gangster (2007)
Changeling (2008)
Frost/Nixon (2008)
Angels & Demons (2009)
Robin Hood (2010)
The Dilemma (2011)
Cowboys & Aliens (2011)
Restless (2011)
Tower Heist (2011)
J. Edgar (2011)
Rush (2013)

Television

Edit

From the Earth to the Moon (HBO, 1998)
Sports Night (ABC, 1998-2000)
Felicity (The WB, 1998-2002)
Arrested Development (Fox/Netflix, 2003-)
Quintuplets (Fox, 2004-2005)
Shark (CBS, 2006-2008)
Friday Night Lights' (NBC, 2006-2011)
24: Redemption (Fox, 2008)
Lie to Me (Fox, 2009-2011)
Parenthood (NBC, 2010-)
The Great Escape (TNT, 2012-)
24: Live Another Day (2014)
External links
Edit