Ad blocker interference detected!
Wikia is a free-to-use site that makes money from advertising. We have a modified experience for viewers using ad blockers

Wikia is not accessible if you've made further modifications. Remove the custom ad blocker rule(s) and the page will load as expected.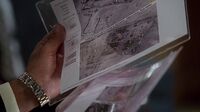 Kandahar was a city in Afghanistan, located south of the Kajaki Province.
During Day 2, Roger Stanton found evidence of Taliban armored vehicles in Kandahar. He showed this to Ambassador Shareef and Farhad Salim to illustrate that they were not cracking down on terrorist activity in their country. ("Day 2: 12:00pm-1:00pm")
On Day 9 Major Shepherd led a U.S. military convoy outside of Kandahar to transport two British Royal Air Force officers back to their unit in Kajaki Province. ("Day 9: 12:00pm-1:00pm")