In The News
February 5, 2017

24: Legacy premiers with a two-night event following the Super Bowl LI, and a second episode on February 6, 2017.
January 9, 2017

The 24: Legacy prequel, The Raid, has been released.
October 26, 2016

Actor Michael Massee, who portrayed Ira Gaines in Season 1, has died at the age of 61 due to stomach cancer.
October 9, 2016

The first returning cast member in 24: Legacy is announced. Read more...
September 15, 2016

24: Legacy begins production in Atlanta, Georgia.
August 23, 2016

24: Trial by Fire, the latest novel set in the 24 universe, is released.
Featured Article
In "Day 10: 12:00pm-1:00pm", the former Army Rangers responsible for taking down notorious terrorist Ibrahim Bin-Khalid are targeted by unknown assailants, with only Eric Carter and Ben Grimes surviving. After getting his wife to safety, Eric partners with former CTU Director Rebecca Ingram (now working for her husband's presidential campaign) to track down Grimes, who is in possession of a mysterious strongbox that the terrorists are after. Read on...
Recently featured: Corey Hawkins, Palmer campaign hotel, 24: Legacy
Please submit nominations for our next featured article here.
Featured Poll
What did you think of the 24: Legacy finale?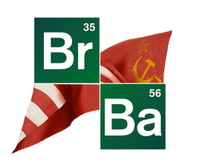 Featured Quote
Renee Walker: [Kim's] here, Jack. I told her that you were sick and that she might be able to help with the treatment.
Jack Bauer: You... You did what? Who the hell do you think you are? You think this is easy? You think you understand what I'm going through? Because you don't. I am dying! And I was okay with it, I could handle it. And now you've put in front of me the one thing that's going to make this... unbearable.
Ad blocker interference detected!
Wikia is a free-to-use site that makes money from advertising. We have a modified experience for viewers using ad blockers

Wikia is not accessible if you've made further modifications. Remove the custom ad blocker rule(s) and the page will load as expected.