In The News
February 5, 2017

24: Legacy premiers with a two-night event following the Super Bowl LI, and a second episode on February 6, 2017.
January 9, 2017

The 24: Legacy prequel, The Raid, has been released.
October 26, 2016

Actor Michael Massee, who portrayed Ira Gaines in Season 1, has died at the age of 61 due to stomach cancer.
October 9, 2016

The first returning cast member in 24: Legacy is announced. Read more...
September 15, 2016

24: Legacy begins production in Atlanta, Georgia.
August 23, 2016

24: Trial by Fire, the latest novel set in the 24 universe, is released.
Featured Article

Corey Hawkins is the American film and television actor who plays the lead role of Eric Carter in 24: Legacy. Carter is described as a married ex-Army Ranger whose return home to Virginia is disturbed by a terrorist plot related to his past. Hawkins was offered the role after casting director Lisa Miller Katz watched his breakout performance as Dr. Dre in 2015's Straight Outta Compton. Read on...
Recently featured: Palmer campaign hotel, 24: Legacy, "Day 7: 9:00pm-10:00pm"
Please submit nominations for our next featured article here.
Featured Poll
What did you think of Episode 8 - "7:00pm-8:00pm"?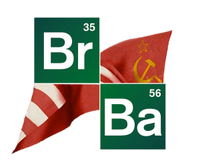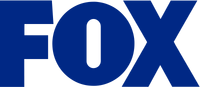 Next Episode
April 3 2017 20:00:00 EDT
Featured Quote
Jack Bauer: NO! YOU are gonna listen to me. Earlier today you said that I was cursed. That anyone I touched, ended up dead, or ruined. How dare you. How... Dare you. The only thing I did, the only thing I have EVER done, is what you and people like you have asked of me. Why didn't you try to get me out of China?
Ad blocker interference detected!
Wikia is a free-to-use site that makes money from advertising. We have a modified experience for viewers using ad blockers

Wikia is not accessible if you've made further modifications. Remove the custom ad blocker rule(s) and the page will load as expected.