Access to Wiki 24: Granted
Welcome to the premier, unofficial
24
database that
you can help
expand.
Wiki 24 started on
September 29
,
2005
and currently contains
7,661
articles and
13,638
images.
Anyone can contribute to the project. Just click on the edit button at the top of an article and start typing! You can also see what we're working on or vet your idea with the community.
Although Wiki 24 contains SPOILERS on any and all episodes that have been broadcast, it is our current policy not to include information from any episodes that have not aired in the United States, with the exception of sourced, verifiable pre-release information on certain articles. See our Spoiler Policy for more information.
24 News
May 16, 2016
April 27, 2016
January 15, 2016
June 1, 2015
March 21, 2015
Featured Article
24: Legacy is an upcoming 24 miniseries that was announced on January 15, 2016. Directed by Stephen Hopkins, Legacy will be a "total reboot" with an entirely new cast but will retain the real time format of the previous seasons. The series will star Corey Hawkins as Eric Carter, an ex-Army Ranger who enlists the help of former CTU Director Rebecca Ingram (Miranda Otto) to foil an attempt on his life as well as an imminent terrorist attack. Legacy will premiere on Fox on February 5, 2017.
Recently featured: Day 7: 9:00pm-10:00pm, Yuri Suvarov, White House siege
Please submit nominations for our next featured article here.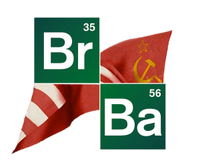 Please note that Wiki 24 is an unofficial resource and is not endorsed by 20th Century Fox or the producers of 24.



02:31

Official Trailer 24 LEGACY
Who would you like to see return in 24: Legacy?
Quote of the Day
Andre Drazen: I had a sister once. She was full of life like you. She was a photographer, took hundreds of pictures. I used to love looking at them. I can't do that anymore. You know how she died? Has anyone told you? Your father killed her.
Kim Bauer: My father is a good man.
Andre Drazen: No. He's not.
On This Day
On July 24 in...
1935: Eddy Donno is born.


Wiki 24: The Ultimate Project is underway!
See how you can help out...