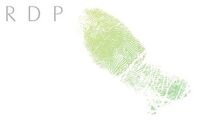 Ramesh Deo Production Television is an Indian production company based in Mumbai. They co-produced the Indian version of 24.
RDP was set up in 1971 by actor and producer Ramesh Deo and his wife Seema. Their children, Abhinay and Ajinkya, sit on the board, as well as financial officer Atul Joshi. RDP have produced many films, often involving the Deo family members, including Ya Sukhano Ya (1975), Jeeva Sakha (1991) and Jetaa (2010).
External links
Edit
Ad blocker interference detected!
Wikia is a free-to-use site that makes money from advertising. We have a modified experience for viewers using ad blockers

Wikia is not accessible if you've made further modifications. Remove the custom ad blocker rule(s) and the page will load as expected.