Ad blocker interference detected!
Wikia is a free-to-use site that makes money from advertising. We have a modified experience for viewers using ad blockers

Wikia is not accessible if you've made further modifications. Remove the custom ad blocker rule(s) and the page will load as expected.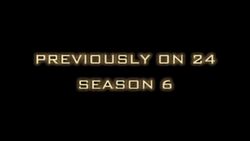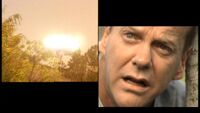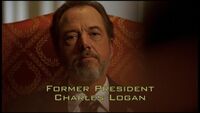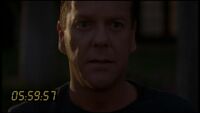 Season 6 in Four Minutes is a special feature found on the 24: Redemption DVD. It is a summary of the sixth season of 24.
Season 6 in Four Minutes
Edit
The following clips are shown:
Background information and notes
Edit
Despite being advertised as only taking four minutes, the actual running time of the feature is 4 minutes 42 seconds.
24 home video releases
VHS · DVD · Blu-ray Disc
Season 1
VHS
Region: 1, 2, 4
Season 2
VHS
Region: 1, 2, 4
Season 3
Region: 1, 2, 4
Season 4
Region: 1, 2, 4
Season 5
Region: 1, 2, 4
Season 6
Region: 1, 2, 4
Redemption
Region: 1, 2, 4
Season 7
Region: 1, 2, 4
BD Region: A, B
Season 8
Region: 1, 2
BD Region: A, B
Season 9
Region: 1
BD Region: A
Others